Discover more from Block Party Newsletter
About all things online harassment, and Block Party company/product updates. www.blockpartyapp.com
#WorthTheMention: Liz Lee
a spotlight on inspiring voices online
On #WorthTheMention, we're highlighting those using their voice online for good. At Block Party, we understand how important it is for creators to have a digital presence. Our beta product is a tool to help people feel safe online by filtering out harassment and other unwanted content on Twitter. 
Today, we're chatting with Liz Lee, founder of the online safety platform OnlineSOS. OnlineSOS is a non-profit organization connecting individuals with information and tools to take action in the face of online harassment. The organization's resources are available to anyone facing online threats in their personal or professional life. These resources include checklists, action plans, blog posts, and more to give individuals the support they need to address their unique situation. Liz currently works at Twitter on the Product Trust team.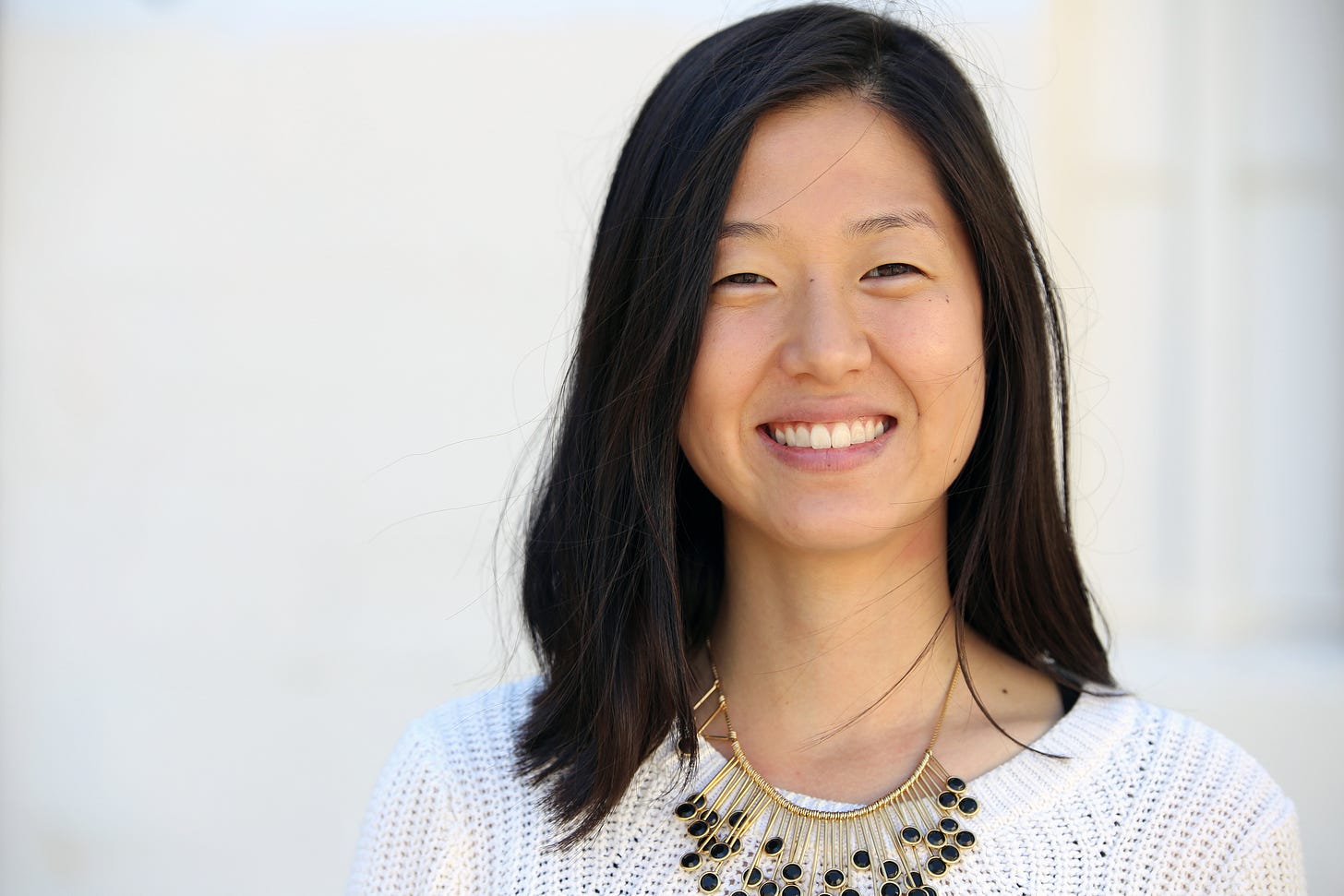 How did you get involved with the issue of online harassment?
I had personal experience being targeted, threatened, and extorted online right out of college--now over 10 years ago. Back then, there wasn't a lot of information about online harassment. It's an experience that I went through fairly alone. I was afraid of the stigma around being able to talk about it, and feeling like it was in some way my fault. So the only ways to really get action from social media platforms seemed to be if some story broke out, and I saw that it was fairly an unsustainable method to real change.
What was the vision you had for OnlineSOS?
We first started by providing free mental health support to targets of online harassment. My cofounder initially was a professional clinician. Our initial research identified that mental health support was a gap, especially because people didn't take the issue seriously, and their experiences would often be diminished. So that was the first avenue of intervention. We've experimented with different interventions such as documentation tools, self-help tools, and content checklists that are on our website currently. So the goal was to build out a system suite of tools, but my vision was one day there would be a version of Crisis Text Line or professional helpline for online harassment, including free mental health support. 
From when you first founded OnlineSOS to now, how do you think the conversation around online harassment has evolved? 
I think it's evolved in an extremely positive way. It's very clear that online harassment is now acknowledged as a problem. It's become an issue that is no longer associated with cyberbullying, which is a major win, and I'm really proud that the organization contributed both formally and informally by changing the sentiment around online harassment and contributing to that shift. Reiterating that online harassment can result in real psychological trauma was a huge goal of ours. Honestly back then it was like, "Well it's just what happens online. It's not real, turn off your computer." People who are supposed to help didn't understand. 
What role does social media play in your career today?
I currently work at Twitter. I made that conscious choice because platforms were developing their own in-house solutions. Given platforms were making changes in-house, I wanted to have impact not only externally, but also inside the platform. I think there's a real benefit to being outside because then you can see what other platforms are doing. You can suggest changes. But I knew that there was a little bit of a gap and I wanted to have impact at a platform.
What's a common misconception about how to handle online harassment?
Documentation is not sexy, but it's so important. Asking for help when you're documenting is key, especially because you're in a state of emotional distress and for some, there's psychological trauma. The thing that I would share in the beginning that really resonated with people is "Hey, it's not your fault. You're not in some way weak".  Being in a state of emotional distress is a neurological reaction. And so I think that's helped people be more compassionate with themselves and then understand, "Okay, I need a person to help and I need to document."
---
In a world where harassment and unwanted content can often silence important voices, we want to help people remain in control of their social media. You can learn more about the resources at OnlineSOS here.
If you or someone you know could benefit from a safer experience online, request an invite to Block Party here!
Don't forget to subscribe for more #WorthTheMention profiles, and you can find us on Twitter @blockpartyapp_.