Discover more from Block Party Newsletter
About all things online harassment, and Block Party company/product updates. www.blockpartyapp.com
Release notes, July 2020
Helper guidelines

Notifications

Improved refresh times

Helper guidelines
For people who've added Helpers to their accounts — you can now write Helper guidelines for reviewing and taking action on what's in your Lockout Folder! These are visible in a slide-out drawer when you click on "Helper guidelines" at the top of your Lockout Folder (and for Helpers, it shows up in the same spot when you're in Helper View).
For the formatting inclined, Helper guidelines can be written in Markdown for lots of header, bold, italic, pink monospaced code font fun and more.
Your Helpers will get a notification when you've edited your guidelines. They can then acknowledge that they've seen them by giving a thumbs up.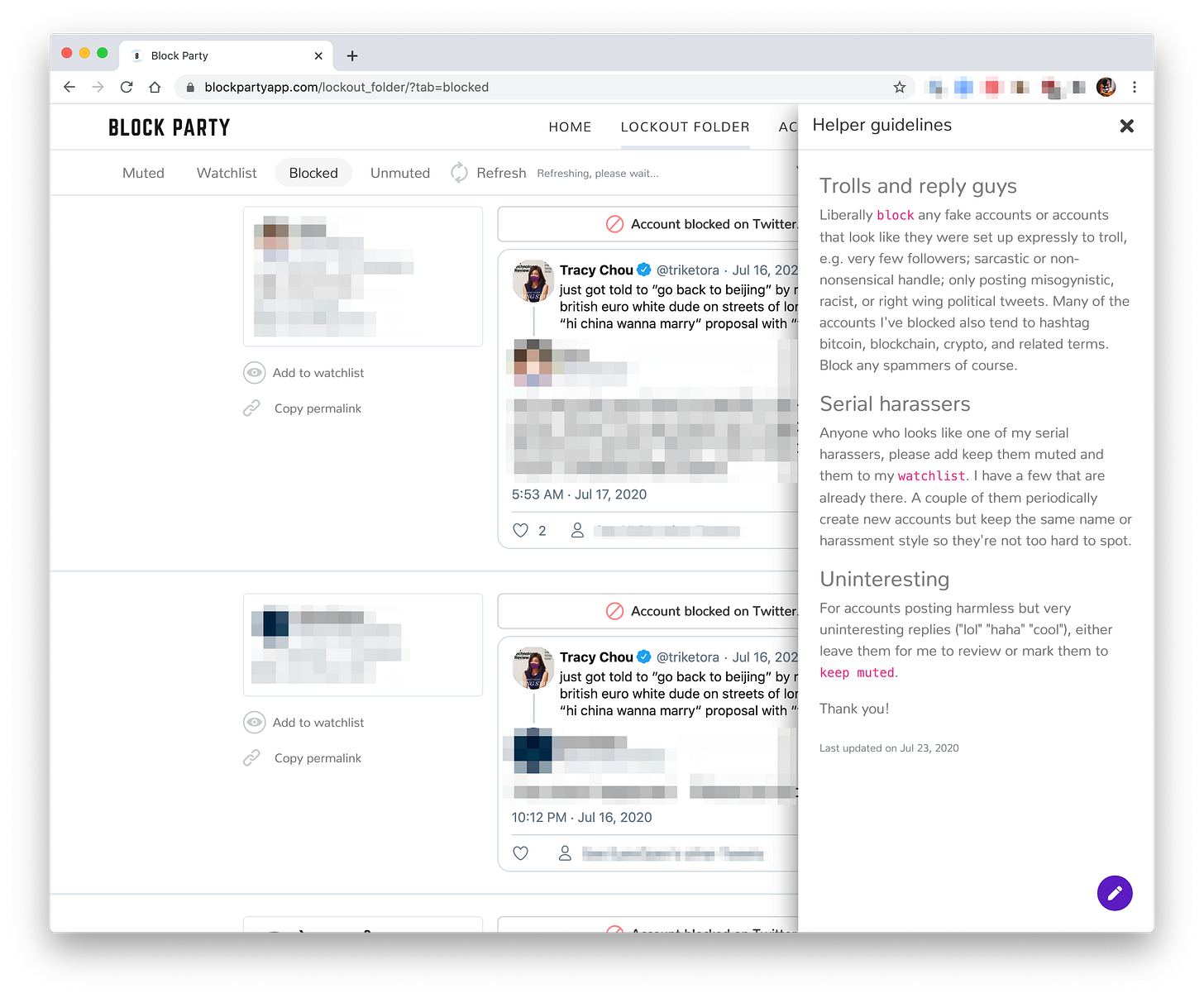 Notifications
Speaking of notifications, we now have much more granular notifications on Block Party! This is particularly useful if you have Helpers taking actions on your behalf, e.g. blocking or unmuting users. Another good use case is when muted users that you've added to your watchlist continue to @mention you and you want to keep an eye on their activity — we'll let you know that there are new Tweets.
Keeping in mind that notifications are not always wanted and can be overwhelming (we all know the desperation of trying to clear unread notification badges), we also made sure to build settings to let you decide what you want to see. You can turn off all notifications or toggle specific notification types off in your settings.
Notifications are currently in-product only for now, accessible from the top navigation bar on desktop and from the notifications tab on mobile.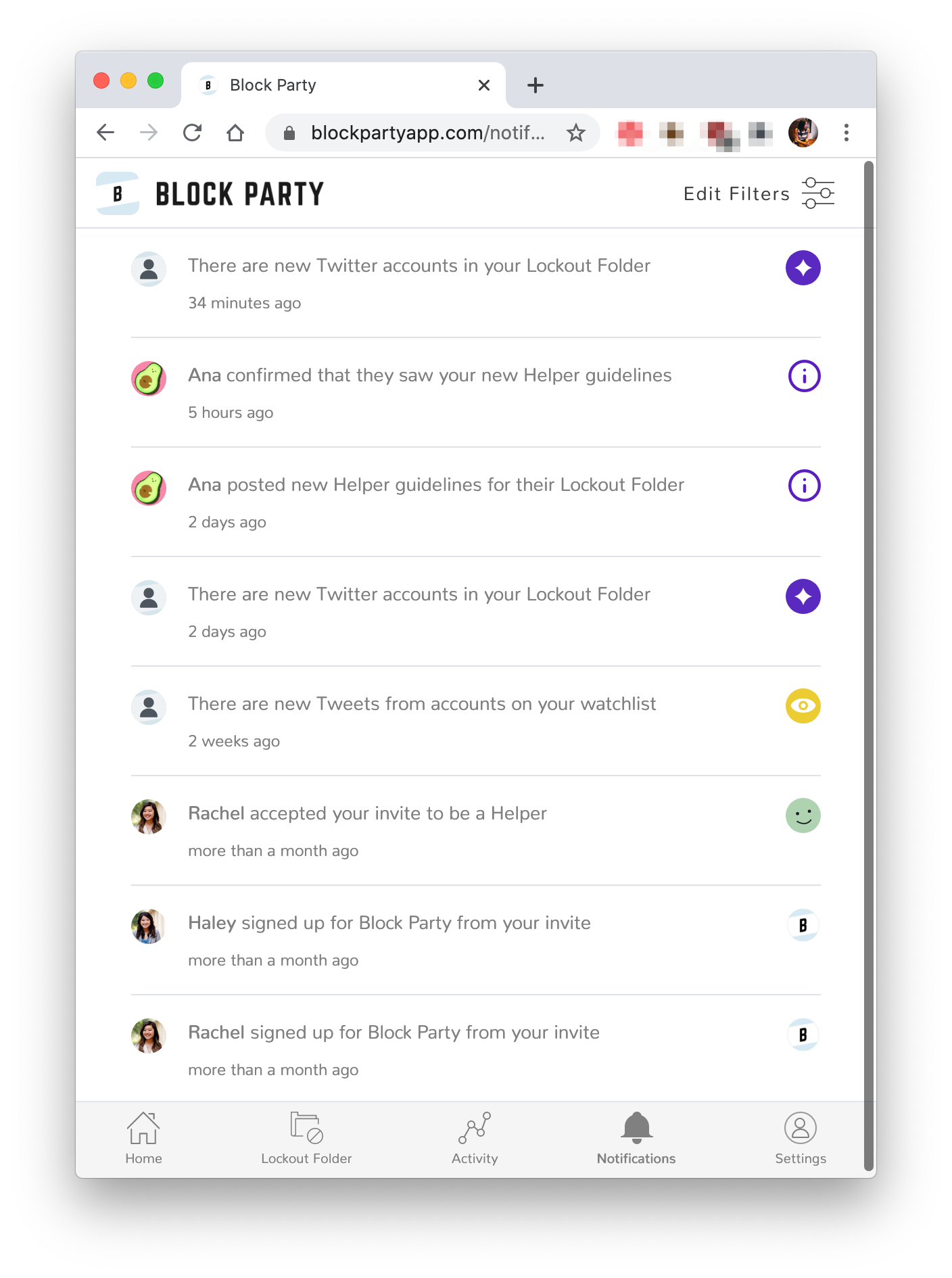 Improved refresh times
Less flashy but no less important: We've been working hard on the backend to improve refresh times from Twitter and make sure we're keeping your @mentions clean. At the top of your Lockout Folder you'll see when it was last updated and there's a button to manually trigger a refresh as well.
Have feedback or feature requests? We'd love to hear from you! You can reach us at feedback@blockpartyapp.com.